Details on: 14 Redgum Drive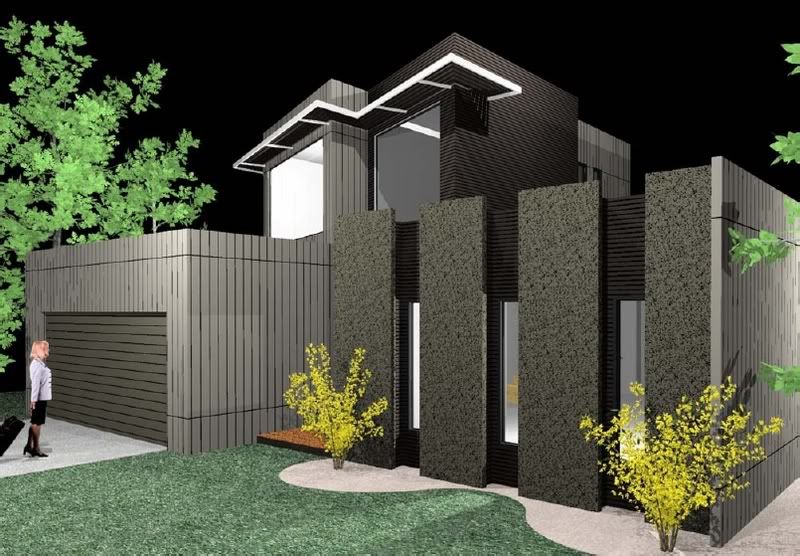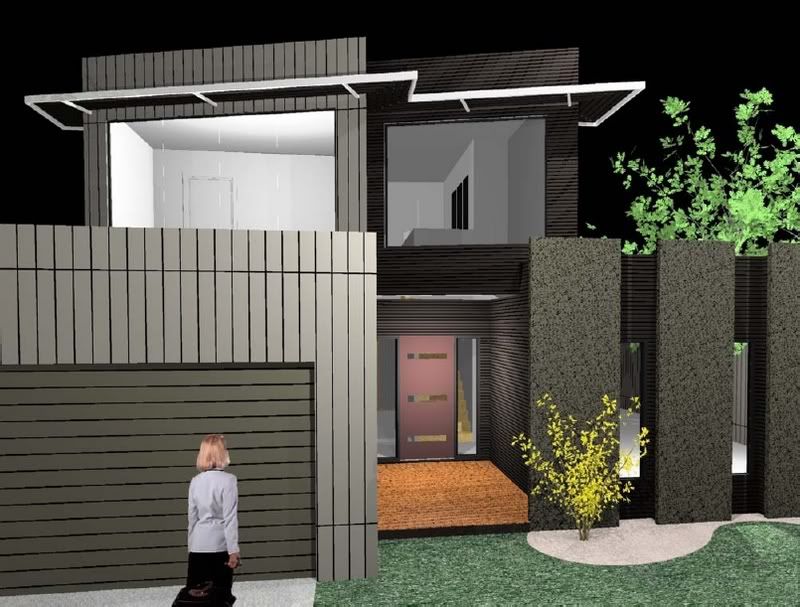 The Potters are building a house at 14 Redgum Drive, North Sunshine. Things are going slow but this page is an attempt to document some of the going on's for everyone to see.
Contract signed: 31/8/2007
Building Permit granted: 25/10/2007
In theory this means it should be finished 10 months later (although they say it takes them about 7): 25/8/2008
---
2/10/2008
Yay, we finally have handover of the house. Met with Austin at 3:30 and spent 2 hours going over the house, paying the final payment, and receiving the keys. House looks good, there are still some minor things to be fixed that Pivot promise will be done.
---
20/9/2008
It's been a while since updated. A lot has happened with the house, but we don't really have any good photos to show. Handover is now immenent, but no firm date set yet. Here's a picture of the completed driveway and front facade.
---
5/7/2008
Lisa sent through some photos of our house. It now has all the external colours except for the hand painting of things like the poles.
---
First disagreement and Lockup achieved (30/5/2008)
After the last inspection, I found a few complaints about the house to the builders.
The date for paying the invoice they had issued for "lockup stage" had already passed and yet the house was not at that stage! - It's now finished.
Still happy with Pivot. They get things accidentally wrong but are pleasant to deal with and the final product is looking great so far.
---
End of lockup stage - nearly (20/5/2008)
---
Building has started (18/12/2007)
---
Here is a picture Nonna took to prove that work has begun (26/11/2007)
Leveled block
---
Here are the interesting sections from the approved plans. We weren't happy with the councils first response, but they let a few other things through that suited our new design and we prefer it.
Sketch View
Position on the block
Ground Floor
First Floor
North Elevation
East Elevation
South Elevation
West Elevation
---
First draft of the plans of the house. These were knocked back by the council basically because of the positioning on the block. Even though we had a letter from the head engineer our positioning was allowed.
Landscaping:
Initial Draft